Top 11 biggest gold diggers of our time
---
We all know at least one gold digger or a girl/woman who will be with every man no matter the age, as long as hes loaded – meaning lots and lots of cash.
1. ANNA NICOLE SMITH
We all know Anna, the former model and reality TV "star" who married the 89 year old (god damn) oil billionaire J. Howard Marshall in 1994. Luckily for her he died the next year.
2. BLONDE TRIO (KENDRA WILKINSON, HOLLY MADISON, BRIDGET MARQUARDT)
Who remembers the three blondes who were in a "relationship" with the King Hugh Heffner? The Playboy bunnies got lucky when E! offered them a reality show.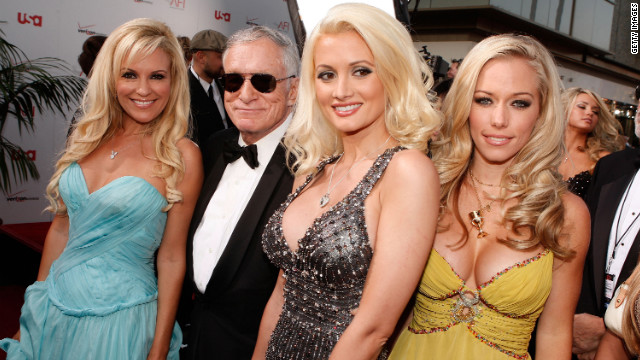 3. SHAWN SOUTHWICK
The age difference alone between Shawn and Larry King is obvious. She's supposedly a singer but she released only one album and it flopped. The couple got divorced in 2010 but they miraculously recoinciled.
4. SARAH FERGUSON
The Duchess of York sold out her ex-husband Prince Andrew for 750,000$. An undercover reported paid her that sum for access to the Prince.
5. OKSANA GRIGORIEVA
Anyone who would put up with the BS Mel Gibson does/says on a daily basis has to fit the bill right? Oksana and Mel had a daughter together and during the custody battle, he offered her a wooping 15$million. She only got 750,000$, but still gets to see the kid.
6. COURTNEY LOVE
The vidow of the grunge legend Kurt Cobain was made famous (if you believe the rumors) with her bands Hole's biggest album LIVE THROUGH THIS which Kurt supposedly wrote. I don't wan't to go into other details about Courtney and Kurt because i disslike her so much i could write a diss song. RIP Kurt.
7. VANESSA BRYANT
Kobe met her wife Vanessa in high school. She stayed with him during his sexual assault trial, but that costed him a huge diamond ring. She's threatened to divorce him since because he's a serial philandered (fancy word for one who cheats a lot), but they are still married.
8. CRYSTAL HARRIS
Hugh at it again. There's something in it for anyone who marries a shriveled-up old man (except if your forced to marry then you should call 5-0). Altough Hugh supposedly had Harris sign a prenup, she's going to get hers one way or another. Either when she leaves or he dies.
9. KEVIN FEDERLINE
On every "greatest gold diggers" list there has to be Kevin Federline. Who could forget that this no-talent dope was once married to Britney Spears? He proposed to her after three months of dating with a ring SHE paid for. That has to hurt.
10. KIM KARDASHIAN
People or Kim fans like to forget that she wouldn't be famous if she hadn't released the sex tape with Ray J. She was married to producer Damon Thomas at the time. She then moved on to athletes Reggie Bush, Miles Austin and Kris Humphries, and the latest "baller" Kanye West.
11. HEATHER MILLS
We always thought to ourselves, couldn't McCartney do better? Apparently. McCartney divorced Heather after six years of marriage and she demanded 250$ MILLION. She got 39$ million and Paul called the marriage on of his biggest mistakes. That and letting Yoko Ono fuck up everything.