David Gilmour rocks Pink Floyd's One of These Days
---
Guitar master David Gilmour rocks Pink Floyd's One of These Days for the first time in 22 years, and it still sounds amazing!
The man kicked off the latest tour leg promoting his new album "Rattle That Lock," and the opening track of 1971's "Meddle" was a one of the night's special treats for the fans.
One of these days… We're terribly sorry but the bastards removed the video, due to a copyright claim 🙁
Mr. Gilmour also seemed to have a lot of fun onstage, as you can see from the videos. 😉
He also performed the song in Vienna two days ago (June 28), hence it's safe to assume that the track found a permanent spot on the tour's setlist.(hurray! :D)
Other Pink Floyd classics David is performing include "Wish You Were Here," "Shine On You Crazy Diamond," "Run Like Hell," "Time," and "Comfortably Numb."
You can check out the full Wroclaw setlist, as well as some nice video footage bellow.
Coming back to life
Wish you were here
David Gilmour Live in Wroclaw, June 28, 2016
Set 1:
1. 5 A.M.
2. Rattle That Lock
3. Faces of Stone
4. Wish You Were Here (Pink Floyd song)
5. What Do You Want From Me (Pink Floyd song)
6. A Boat Lies Waiting
7. The Blue
8. Money (Pink Floyd song)
9. Us and Them (Pink Floyd song)
10. In Any Tongue
11. High Hopes (Pink Floyd song)
Set 2:
12. One of These Days (Pink Floyd song)
13. Shine On You Crazy Diamond (Parts I-V) (Pink Floyd song)
14. Dancing Right in Front of Me (live debut)
15. Coming Back to Life (Pink Floyd song)
16. On an Island
17. The Girl in the Yellow Dress (with Leszek Możdżer)
18. Today
19. Sorrow (Pink Floyd song)
20. Run Like Hell (Pink Floyd song)
Encore:
21. Time (Pink Floyd song)
22. Breathe (Reprise) (Pink Floyd song)
23. Comfortably Numb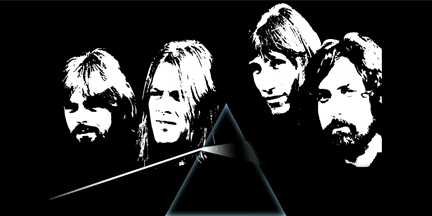 Source: Ultimate-Guitar.com